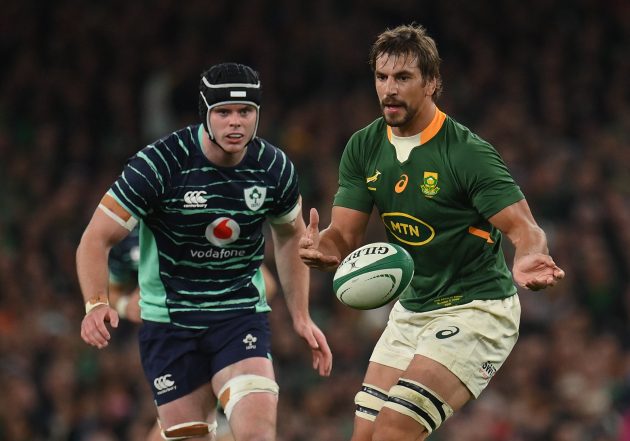 Rugby World Cup
South Africa vs Ireland
Live From 8am Sunday September 24th
Top-ranked Ireland and defending champion South Africa meet for the first time in Rugby World Cup history.
Officially, the result merely offers pole position in Pool B. Psychologically, the winner will amplify their credentials to win the tournament while the loser will suddenly have new doubts about its title chances.
South Africa has set its stall by choosing seven forwards among its eight reserves, a ploy it previously used to devastating effect against Rugby Championship winner New Zealand just before the tournament. The Springboks had the All Blacks cooked by halftime then swapped out their forward pack and turned a beating into a record-sized thrashing.
Ireland are on a national-record run of 15 wins since July last year, having swept every other top-10 team including South Africa 19-16 last November in Dublin.
Call us now at 03 260 0866 to book your table for this game, full breakfast, coffee and drinks menu available.
Doors open at 7.30am.